Bengkel Asas Tari & Kompang 2017
---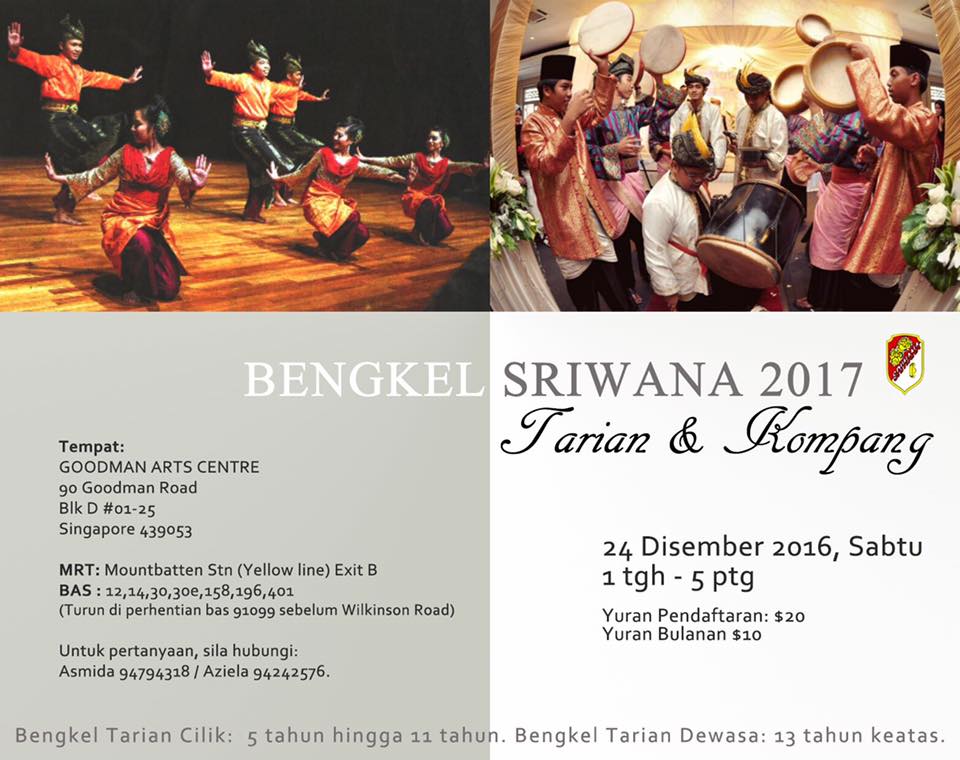 Calling all dynamic and passionate individuals who are keen to learn more about the traditional Malay dance as well as kompang! Sriwana is holding its annual Bengkel Asas Tari & Kompang this Saturday, 24th December 2016 from 1:00 to 5:00pm.
Venue: Goodman Arts Centre, 90 Goodman Road, Blk D #01-25 Singapore 439053
Registration Fee: $20
Monthly Fee: $10
For more information, please contact Ms Asmida at 9479 4318 or Ms Aziela at 94242576.