Sriwana's Diamond Jubilee Production
---
Truly reflective of Sriwana's 60 years of existence is the saying, "Jika tidak dipecah ruyung, di mana boleh dapat sagunya". Without sacrifice and effort, goals and dreams will not be realized.
60 years ago, Sriwana started. It was not long after that Sriwana struggled. But, two individuals, our diamonds, committed. Today, 5 young choreographers, our gems, entrusted. Each and everyone united. With the legacy of Sriwana persevered.
A legacy that stems from our very own traditional Malay roots. A legacy that will have to be passed on to the generation of today.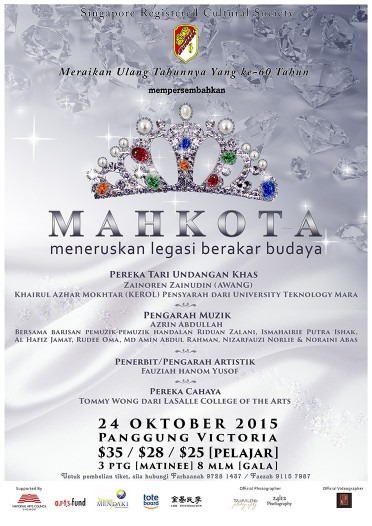 Get your tickets now from Farhaanah (9728 1437) / Faezah (9115 7987)!